---
Barker Hand Painted Shoes
23rd March 2017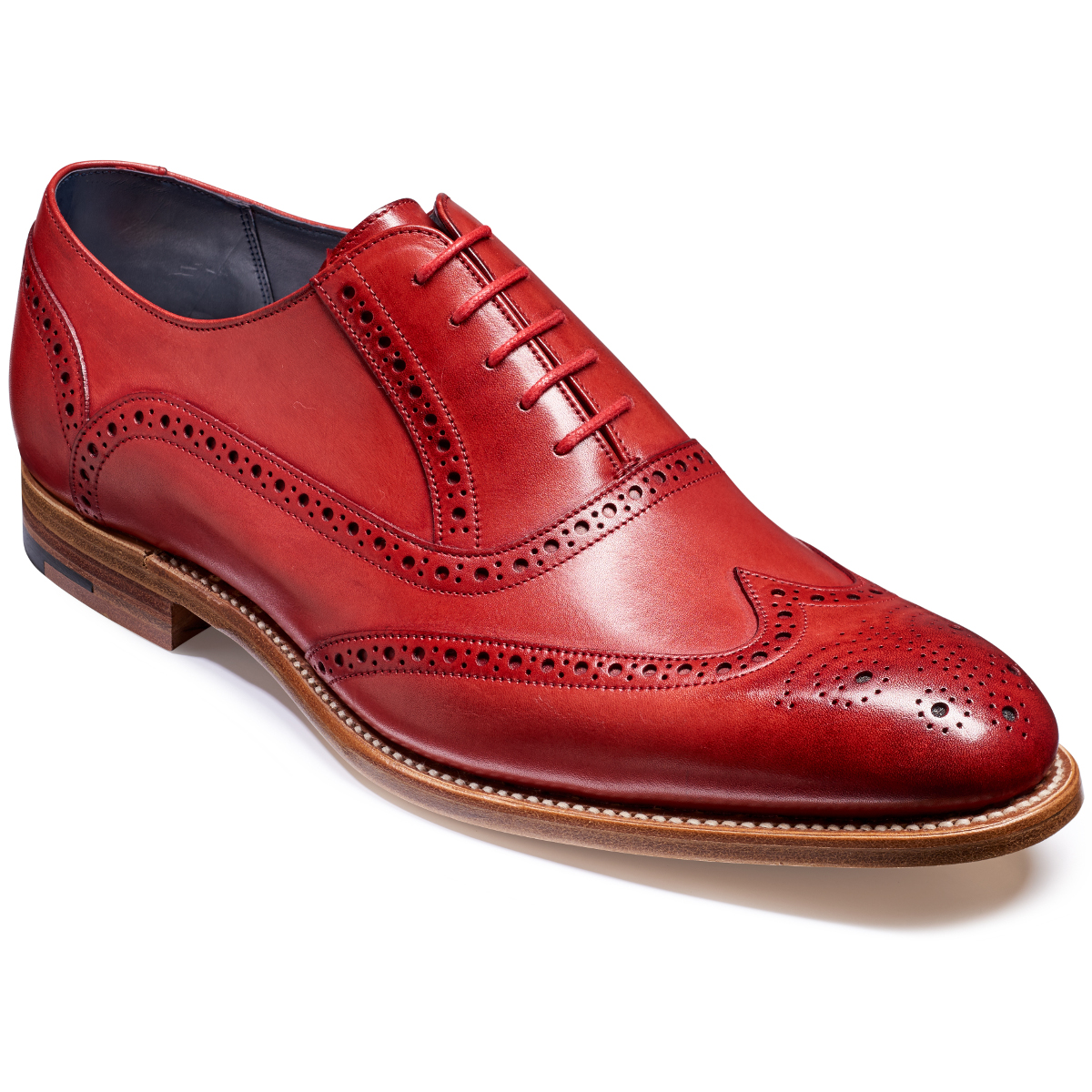 Introduction of Springtime brings Vibrant Painted Shoes
Colour is everywhere. Vibrant and intense; but it's purpose is beyond looking pretty. It is used by the plants that grow and the creatures that thrive in amongst our rich and pleasant lands, as a lure, as attraction, as danger. Colour is important, so no wonder it has played such a large role in our cultures throughout the ages.
Prehistoric man conveyed their lives in colourful cave paintings, whilst moving to ancient Egyptian times colour was an integral part of the substance and being of everything in life. The colour of something was a clue to the substance or heart of the matter. For instance, when Amon was portrayed with blue skin, it alluded to his cosmic aspect. Osiris' green skin was a reference to his power over vegetation and to his own resurrection.
As society has changed so has style and artistic expression but colour still remains, colour IS passion which is no wonder why it has been utilised for so long in fashion. From the courts of kings to the catwalk, colour has always been close to our hearts.
Although colourful shoes have often been met with a raised brow from the conservative man in recent years we seem to becoming more accepting or perhaps more adventurous but with pioneers such as Tyler Capen Ramsey who introduced drip-painting shoes to the 20th century it is not surprising that we are more welcoming of the more avant garde. Something that our friends in Earl's Barton have realised and embraced.
Barker have introduced 2 Hand Painted styles into their Creative Range, Victor and Valiant a Derby and Oxford Brogue respectively. They are manufactured from High Quality unfinished crust Leather providing a superb quality "blank canvas". The styles are then painted by hand by Barkers skilled artisans using natural dyes enabling them to create a sublime , rich patina.
The Valiant is available in 5 Striking Colours, Red, Blue, Navy, Grey, and Brown.
The Victor is available in Navy and Brown.
Belts are being manufactured to match the footwear. Customers are pre -ordering.
---
If you enjoyed this article - please share with your friends...