---
Golden Boots at Pediwear
30th October 2018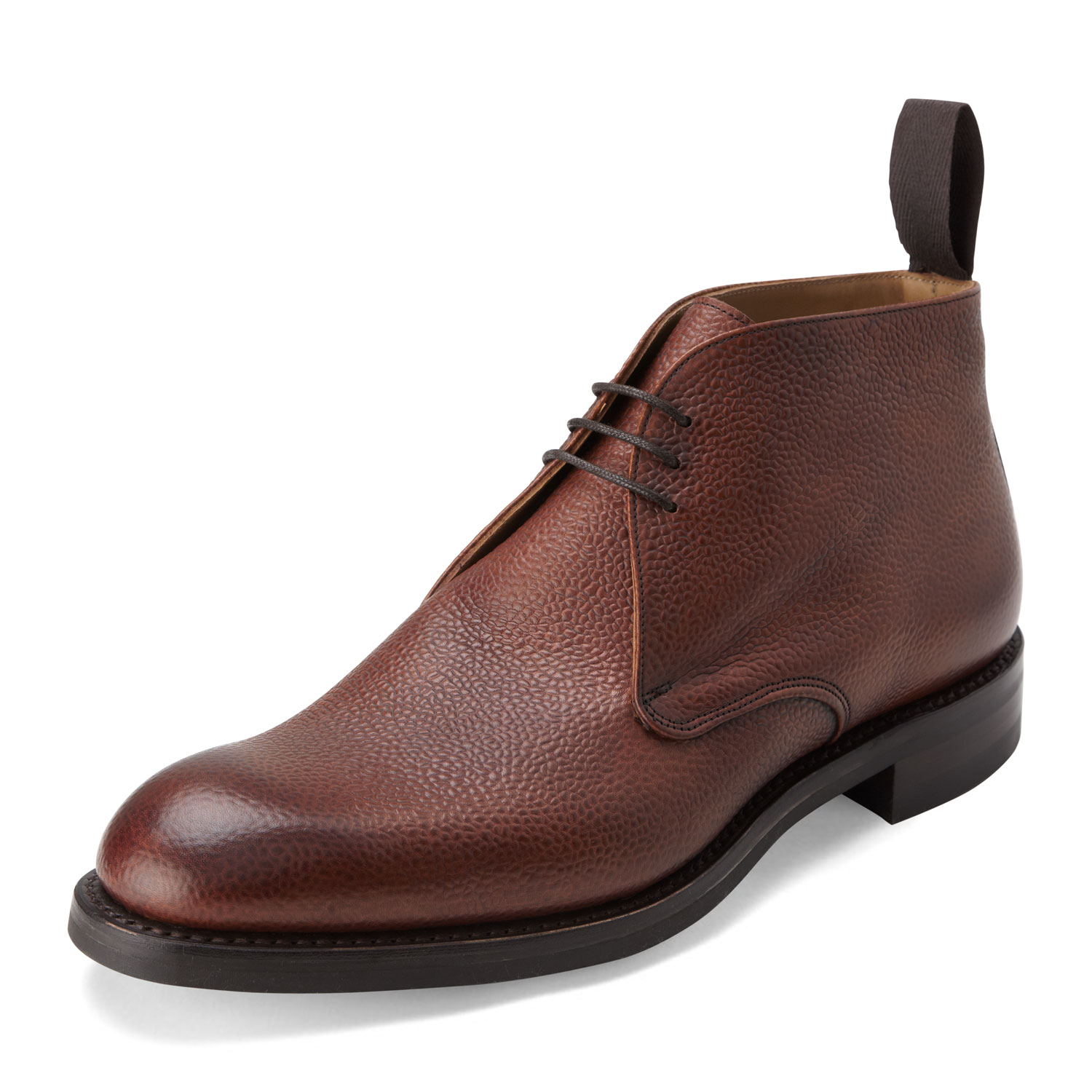 The FIFA 2018 World Cup - a tournament of surprises, England reached the Semi-Finals and won the Golden Boot! Alex highlights 3 of our 'golden boot' categories...
Chukka Boot
The Chukka originates from custom boots that were made for British units in North Africa during World War Two. These particular varieties were unlined and had a crepe sole - and are commonly known as Desert Boots. The term Chukka also suggests a background in polo (it refers to a period of play in polo). One thing about the chukka boot is certain; it has aged well and continues to impress due to the casual but still relatively formal style.
The Chelsea Boot
The Chelsea boot was originally patronised by Queen Victoria, but it did not enter popular culture until the 1960s, with its association with Swinging London, the Beatles and Rolling Stones. Arguably this could be due to Chelsea's unique features of combining comfort and style.
Country Brogue
Country Brogue boots draw from similar origins to the Chelsea as it was also originally patronised by the Victorian royal family. Prince Albert favoured a pair of brogue boots for walking through the wilds of Scotland. Country brogue boots have remained a firm favourite with country footwear advocates.
All three of these iconic styles have found favour with customers and shoemakers alike over several generations. These styles are not exactly the same as the Adidas Golden boot, but they certainly have earned a place amongst the shoe buyer's perennial favourites.
---
If you enjoyed this article - please share with your friends...