---
Edward & James Made In England
9th February 2021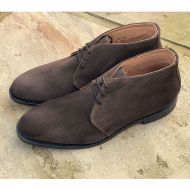 Nathan reviews our latest additions to the Edward and James styles made in England.
Our most recent collaboration the our Edward and James brand has been with Northampton Productive Society (NPS). A shoe company established in Northampton in 1881. We are very proud to introduce 'Churchill', 'Edward' and 'Horwich' but before we do, here is a brief history lesson on NPS.
NPS History:
1881: In an attempt to impose some regularity to their income, five men living in the village of Wollaston banded together to form a co-operative (a company owned and run by the people working in it) called the Northamptonshire Productive Society. Their premises was a dove house in Thrift Street.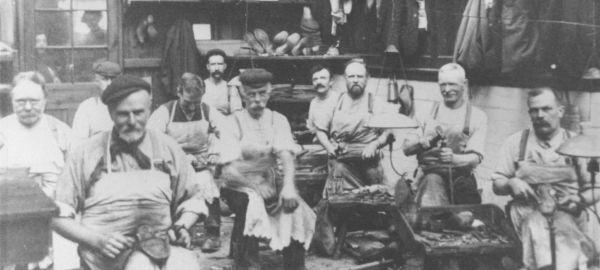 1899: As industrialisation spread in England during the late nineteenth century, demand in England and abroad for high-quality boots steadily increased. As a result, NPS enjoyed rapid growth and by the turn of the century, NPS had grown to 80 employees. Consequently, NPS moved to a larger purpose-built factory on South Street in 1899, which although extended in 1907 and again in 1951, they occupy to this day!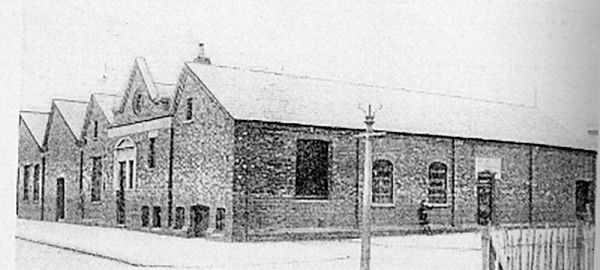 1950's: Footwear has been made at NPS with various construction methods including riveted and stitched, stuck-on, vulcanised and more recently Goodyear-welted, which is now used in all their footwear production. For 35 years NPS produced Solovair (Sole-of-Air) boots and shoes under licence, which were sold under the name 'Dr Martens by Solovair'.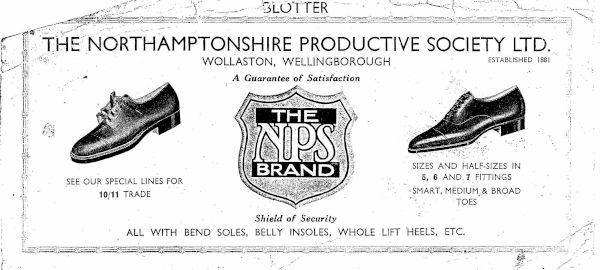 Fast Forward to today...By combining over 130 years of traditional craftsmanship and tooling with the latest technology and materials, NPS continues to produce the finest quality footwear.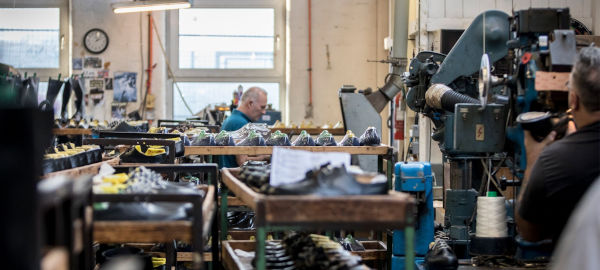 To maintain this undisputed quality, NPS products will always be handmade from start ('clicking') to 'finishing' in the UK!
We are very proud to work a company which such a long standing history in British shoe making and we have been ordering MTOs from NPS for over a decade.
Now for an overview of the new additions.
---
Churchill:
Churchill is a a stunning Oxford Brogue, ideal for work or formal events.
The wingtip toecap and hole punch patternation will satisfy the traditionalist and modern man alike providing a quality finishing touch to your outfit at a modest price. No shoe collection is complete without such a classic.
Black 5 Eye Oxford Brogue Shoe
Premium Calf Leather Upper
Fully Leather Lined
Goodyear Welted
Leather Sole
Last: 10885
Edward:
Edward is a a stunning 3 Eyelet Chukka Boot with a contemporary last. A stylish addition to any man's wardrobe, which dresses up as well as down. Equally at home with formal trousers, chinos or even jeans.
Chocolate Brown Suede 3 Eye Chukka Boot
Suede Outer
Leather & Synthetic Lining
Goodyear Welted
Rubber Sole
Last: 10885
Horwich:
Horwich is the newest addition to our Contemporary Range. A joint venture between ourselves and NPS and Northamptonshire has allowed us to bring you this wonderful English made shoe at such an attractive price.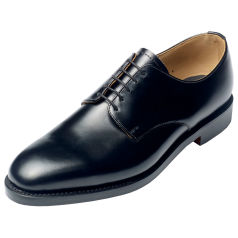 A classic and delightful Derby in black hi-shine, ideal for any occasion and features a double leather sole. Simple yet effective, Horwich will never be out of style and provides fantastic quality at a price that doesn't break the bank.
Calf leather uppers
Leather-lined quarters
and material lined vamp
Made in England.
---
We hope you like these new additions and if you have any questions, please email us at sales@pediwear.co.uk
That's All Folks!
---
If you enjoyed this article - please share with your friends...