---
Edward & James: A Shoe for All Time
26th June 2018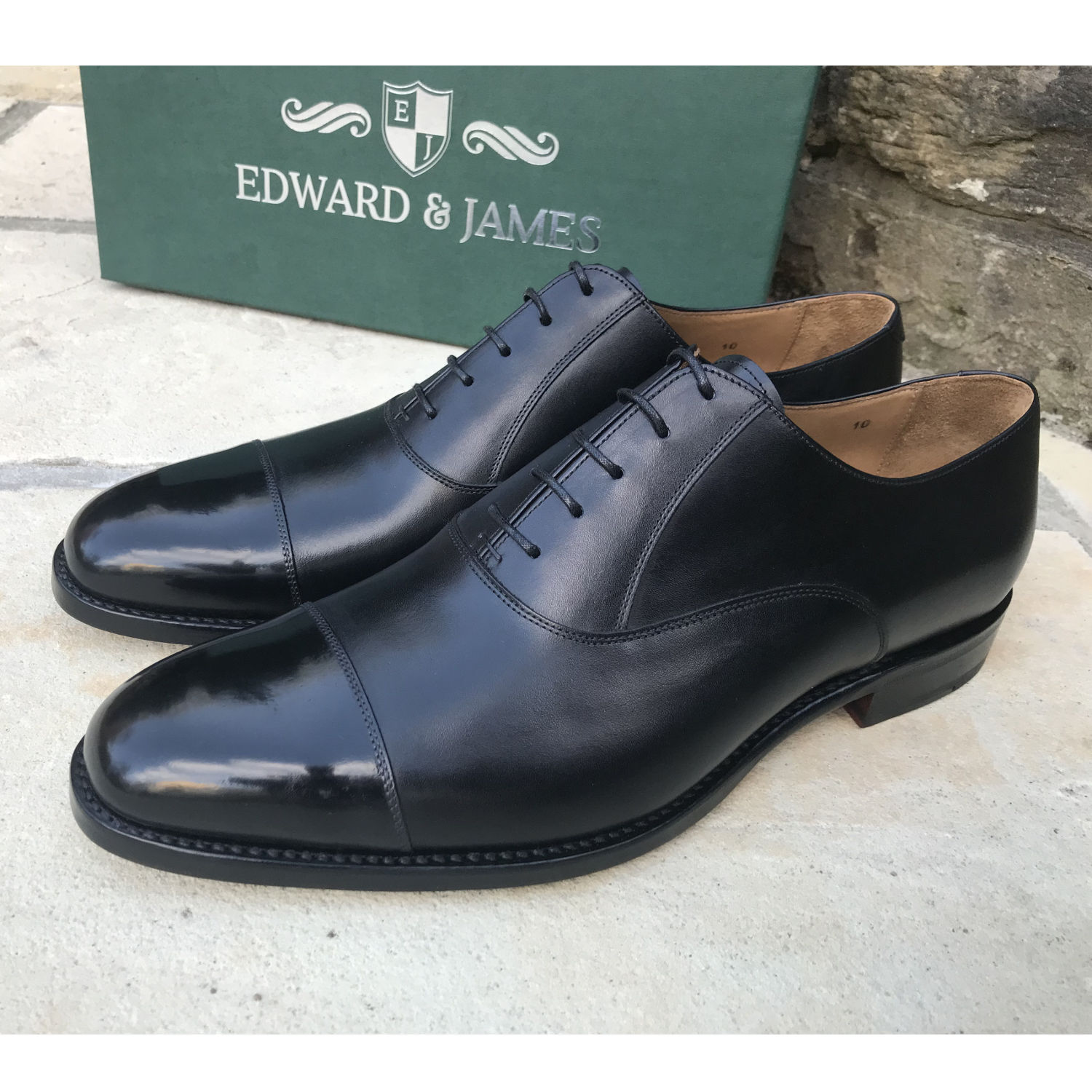 Regardless if its a shoe for business or leisure, Edward & James offers a variety of superb quality brogues, boots, monks, and penny-loafers.
Drawing on expertise developed during 50 years of history within the industry, the Edward & James Brand prides itself on the principle that it has developed a range of footwear suitable for any occasion. For example, the popular Sloane, with a suede finish and leather lining, provides a semi-formal, comfortable, and contemporary creation.
The Cordovan selection is characterised by footwear made from the water-resistant, less-crease prone, and glossy finish of the primary ingredient; English cordovan leather.
The Principal range forms the mainline of Edward & James footwear, which also promises carefully selected and sourced top-quality leather. Tried and tested, the timeless classic style of choice within this range are toe-cap Oxfords, like the Kensington or the John, which are of themselves shining examples of fine calf leather crafted via the Goodyear welted technique.
Edward & James' Country assortment offers a similar service, although with more robust and practical attitude. This does not stop the Country selection being any less elegant, the tweed shoe: Harris, or the tweed boot: Lewis. being fine examples.
The final range from Edward & James is their Professional collection, which specialises in 'hi-shine' polished leather to provide a smart and classic appearance in addition to quality and good fitting characteristics. With designs in brogue, toe-cap Oxford and Derby, made on English shaped lasts, professionals from around the world have joined their efforts to culminate in footwear perfected for the workplace.
To conclude, Edward & James is steeped in 50 years of tradition from combining knowledge from men's outfitting, shoe retail and medical anatomical knowledge, which is poured into each of their shoes, along with high-quality leather and materials, styles, and finishes.
---
If you enjoyed this article - please share with your friends...