---
England's Shoe Capital - Why Northampton?
29th December 2015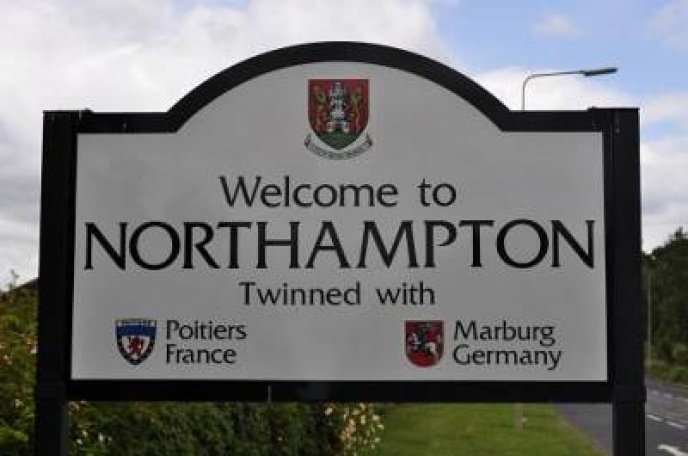 Northampton, located almost exactly between London and Derby, is England's undisputed shoe capital, with more historic English shoe manufacturers both being founded there and remaining there to this day.
Among the most famous are: Loake, Crockett and Jones, Barker (in nearby Earls Barton), Grenson, Trickers, Sanders and Sanders, Cheaney, DB Shoes and Padders.
But why Northampton? What has caused such a cluster of shoemaking activity in such a relatively small town?
The answer, as is so often the case, is historical. The town was already a centre of tanning by the Middle Ages, due to the existence of extensive oak forests surrounding it. This allowed the locals to use easily-obtainable oak bark for tanning, as this was an ideal material for use in the tanning process, and the presence of the River Nene provided sufficient water for the process. A reasonable proximity to London also helped, of course, enabling the tanners of Northampton to obtain hides from London butchers with relative ease and at reasonably-low cost.
It was natural, then, that shoemakers would begin to spring up in an area where tanning was both well-established and efficient (for the times), and so we have the concentration of shoe manufacturers in the immediate Northampton area that we see today. As Northampton shoemaker brands became well-known nationally and beyond, the area gained a reputation as a home to quality shoes, further reinforcing its status as England's shoe capital and encouraging yet more shoemakers to set up in the area to gain the benefit of being known as a Northampton-based shoe manufacturer.
---
If you enjoyed this article - please share with your friends...