---
Last Chance to Wear English Tanned Cordovan
30th September 2019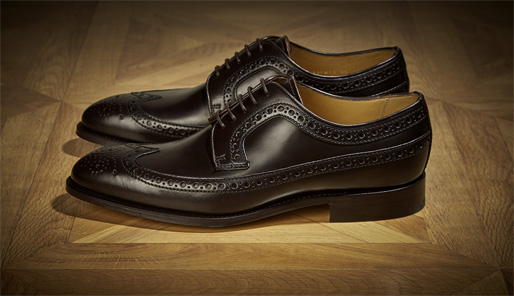 With the tannery concerned having closed, these styles might represent your only opportunity to purchase English tanned cordovan.
Unfortunately this story doesn't have a great ending. What we had hoped would be a long partnership with both English shoe manufacturers and an English tannery ended far too prematurely. The English cordovan styles in our Edward & James range are a very rare opportunity to purchase Cordovan tanned in England and then handcrafted into fine footwear by two prestigious manufacturers. The tannery which supplied the cordovan is now no longer in business - and at least as far as we are aware there are no other cordovan producing tanneries in the UK.

During 2017 we were made aware that an English tannery in Derbyshire had started producing cordovan. This attracted the attention of both Cheaney and Barker - and once we heard we were keen to be involved.

All of our cordovan products are hand finished by myself in our warehouse using only the finest Saphir shoe care products. We ensure that our cordovan will dazzle your senses!


Barker agreed to make the Lambourne, Grasmere and Calvay. We also ordered a limited run of the loafer Donnington which has now sold out. The remaining styles are still available - but unfortunately will not be replaced.
Cheaney produced samples of two of their boots to our specifications. We were very impressed with these, and ordered size runs in both styles - these are the Rushton and Harrington boots.
Reviews
Please see the following reviews of the Cheaney boots:
The good news is that we have started discussions for an alternative supply of cordovan for our Edward and James brand - and although it isn't English we know from experience that it comes very highly recommended. We will keep you posted.
---
If you enjoyed this article - please share with your friends...