---
Barker History
22nd March 2016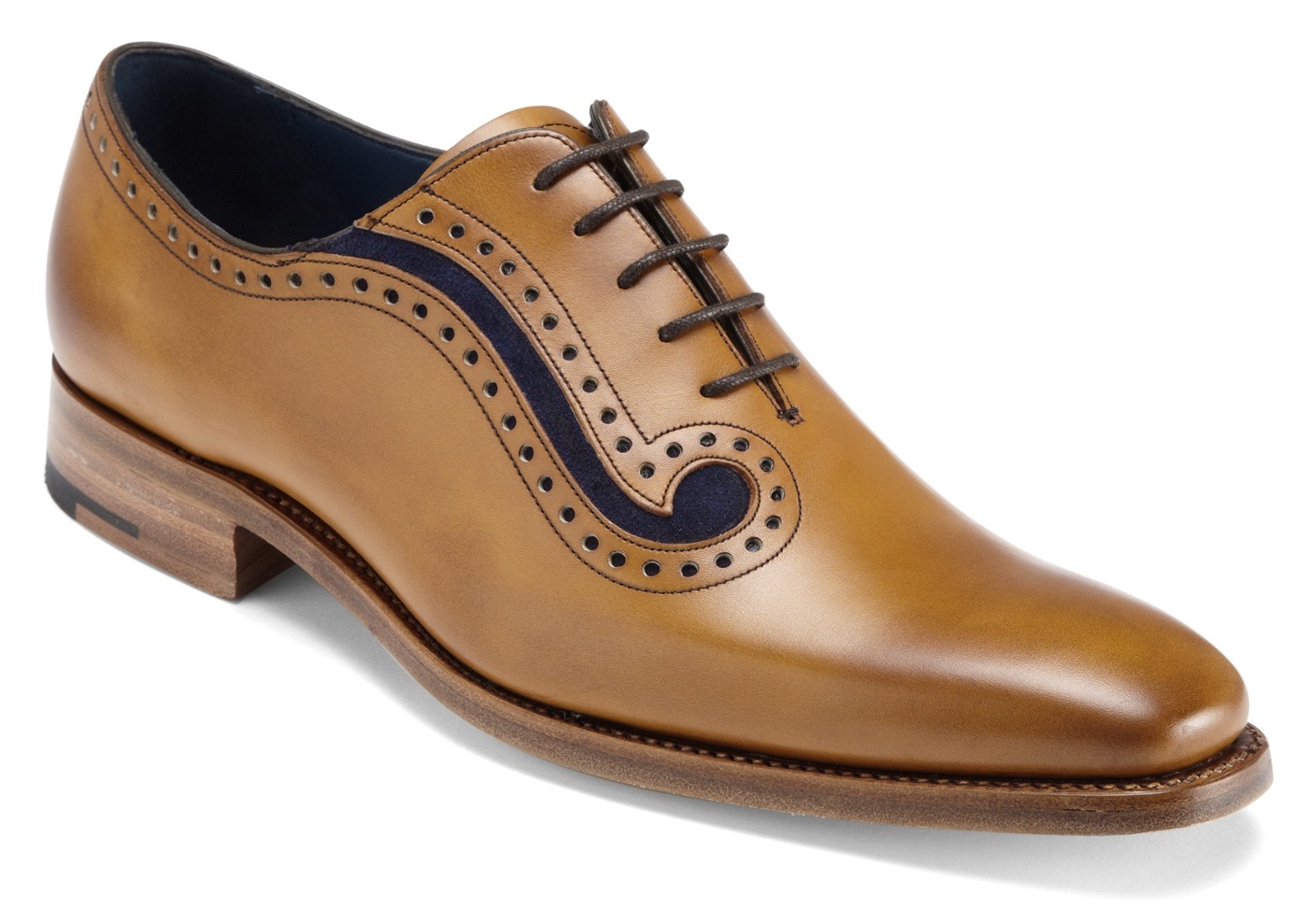 One of our main suppliers is Barker, with whom we have done business for years and whose innovative shoe designs continue to inspire us.
We stay in close contact with them and have sent people to visit their factory, and have also had their sales representative up here at our HQ in the Yorkshire Pennines.
So who are Barker, and how did they begin?
It started with Arthur Barker, who opened a workshop on North Road, Earls Barton, near Northampton, in the late nineteenth century. Early on, Arthur (known affectionately to his descendents as "Great Grandfather Barker") personally made footwear in this workshop, but in 1880 he branched out and formed a proper company with some partners, which sent out much of their work to home-workers (a popular practice in the industry at the time).
This approach was successful and Arthur soon moved to a small factory in nearby Station Road, to be joined in 1905 by his three sons, who called the new arrangement "The Firm". Although the eldest son, Charles, left to become a leather-importer, the other sons, Ernest and Arthur junior continued to work with their father during the First World War, during which time "The Firm" had a contract to supply army boots to the British Expeditionary Force on the Continent. Unfortunately Arthur Barker died in 1921 but by this time "The Firm" was well-established.
During the 1920s Barker began to produce footwear of the finer quality, and in great quantity. Much of this went to South Africa, then a "Dominion" of the British Crown much like Australia and New Zealand. Soon about three quarters of Barker's output was being sent to South Africa and in 1933 a branch was established there and workers from the Earls Barton factory even emigrated to staff it. These emigrants are known today as "The Pioneers". Arthur Barker junior headed this group of "Pioneers", and he and his son ran the South African branch until 1965.
In the immediate years following the Second World War, the Earls Barton operation expanded considerably, with a whole new factory dedicated to ladies' footwear being developed, which enabled the original factory to focus on men's footwear only.
By 1955, the 75th anniversary of the "The Firm", the 3rd-generation Barker brothers Albert and Charles had become global-class shoe designers, and Albert was also an excellent painter. This illustrates the natural flair for art and design which tends to run through the Barker family.
Modern-day Barker are an international company and presence, yet still located in their original HQ area of Earls Barton in England's historic shoemaking heartland. Their designs come in both traditional and modern types (and indeed also in a combination of both approaches), and are amongst some of our best-selling shoe styles.
---
If you enjoyed this article - please share with your friends...