---
Top 5 Summer Loafers
26th May 2017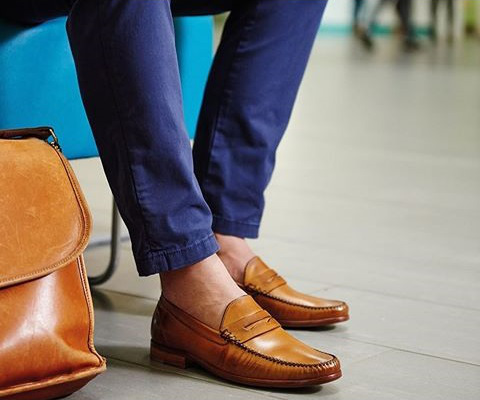 Time to shine this summer with slip on shoes
As the months gradually become warmer we strive for practicality as well as sartorial elegance meaning comfort and style, loafers provide exactly that and these shoes are perfect for accompanying our summer wear by neither being as stuffy as a formal shoe or as casual as a trainer. They both elevate ultra casual trends as well as tone down the more serious wear without looking out of place. Here we will take a look at my top 5 which are definitely worth putting on your hit list!
Loake Herbert - A driving shoe based on the penny loafer, this lightweight and ultra affordable shoe is the most casual of my selections due to the driving sole unit. Pair with shorts, denim or chinos to give an understated yet smart lift.
Barker William - Available in a variety of colours and leathers however personal preference is the navy suede, this rich colour contrasts beautifully with the natural colour sole and is extremely versatile. Pair with a slim fitting modern suit (grey or blue) for a fresh summer look.
Loake Eton - My choice here is the green suede colour-way although other options are available if this ones a little too daring! This long standing penny loafer is a Loake classic, revamped in green it looks fantastic and paired with indigo denim gives a fashion forward feel.
Carmina Lucas - In brown suede this glorious tassel loafer works on so many levels, the hike in price is justified by the sheer quality of craftsmanship. Paired with trousers or denim alike this shoe will punctuate your outfit with pure class.
Crockett and Jones Merton - A brand that needs no introduction has Merton, a calf leather penny strap loafer that exudes grace and style. Whilst the most expensive of my choices, it's money well spent with a shoe so exquisite that your sophistication will seem effortless. Wear with a suit or evening wear for a truly polished yet laid back look.
This concludes my hot picks for those that want an air of cool, relaxed elegance on their feet this summer and don't forget; sockless (or invisible socks) is the way forward, never mind looking good, the fresh air around your ankles cools you down too!
---
If you enjoyed this article - please share with your friends...