---
Visit to Pitti Uomo Fashion Fair, Florence, Part 1
3rd March 2016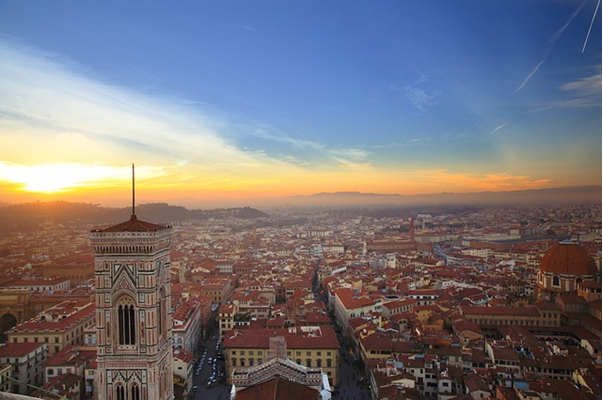 Our management have recently been to the prestigious Pitti Uomo 2016 fashion fair, held in the magical city of Florence at the Fortezza da Basso, a magnificent Renaissance fortress just north of the city's train station.
Pitti Uomo is the largest gathering of men's fashion brands in the world, and, on the lookout for interesting new brands for us to stock, as well as wanting to catch up with existing suppliers, our proprietors attended the event in mid-January.
But they managed to squeeze in a little sightseeing too, and why not? It would be a crime not to see some of the sights while visiting Florence, birthplace of the Renaissance and the modern Italian language.
Among these was the iconic Ponte Vecchio (Old Bridge):

Crossing the River Arno in the centre of Florence, this world-famous bridge is unusual in that it hosts a multitude of shops – this practice of building shops on bridges was once common, and the current shops are a relic of this tradition. In Renaissance times the shops were earthy and practical: mainly butchers' shops, but now of course the Ponte Vecchio's shops all cater to the approximately 16 million tourists who visit Florence each year: souvenir shops, art dealers, and jewellers.
Then on to the enormous Cathedral of Florence, with its façade of polychrome marble from the other Tuscan towns of Carrara, Prato , Siena and Lavenza. Covering 8300 square metres, this colossus dominates the city skyline.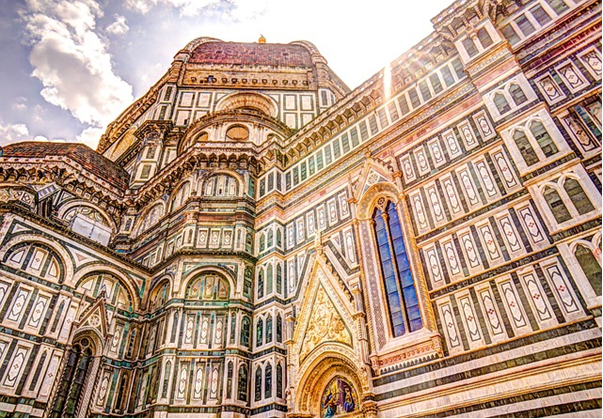 No visit to Flrorence would be complete without seeing Michelangelo's David, and this was the next stop. Although there's a copy of the statue at its original location in the Piazza della Signoria, the true statue is inside at the nearby Galleria dell'Accademia.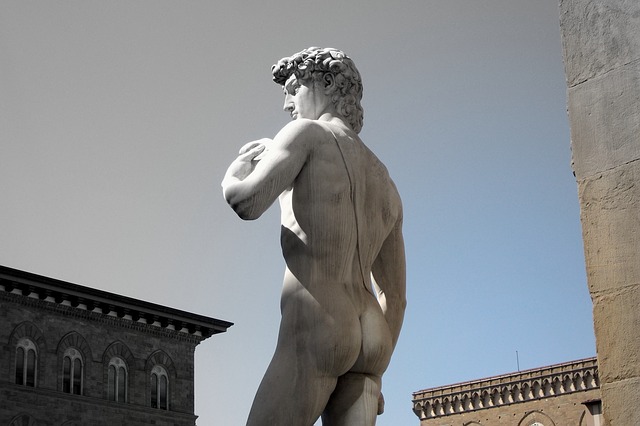 Next was the Palazzo Vecchio (Old Palace), home of Florences's Signoria (think of a sort of mini, nine-member Parliament elected by trade guilds, a little like the Federation of Master Builders having its own member of Parliament instead of a geographic area!)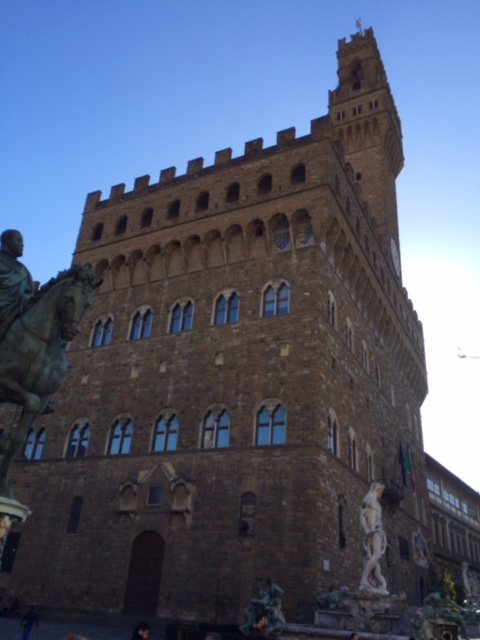 Nowadays used as Florence's town hall, as well as being a museum, the Palazzo Vecchio was the nerve centre of Florence during its Renaissance heyday – here were formulated many of the plots, intrigue, betrayals and assassinations that made Renaissance Florentine life so vibrant (and, for many: so short). Next to the Palazzo Vecchio, connected by the Vasari Corridor, is the famous Uffizi. This was an administrative building (the name is a slight corruption of the Italian for "Offices": Uffici) and is now, like many other places in Florence, a museum.
Then it was time for a tasty meal at the charming trattoria Nerone, on the via Faenza, almost in the shadow of the Fortezza da Basso…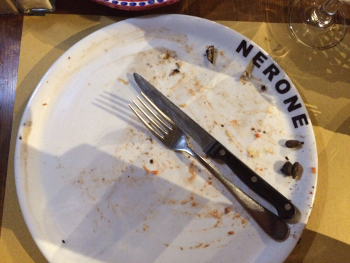 ---
If you enjoyed this article - please share with your friends...