---
Edward and James Winter 2021 - 2022 Part II
17th December 2021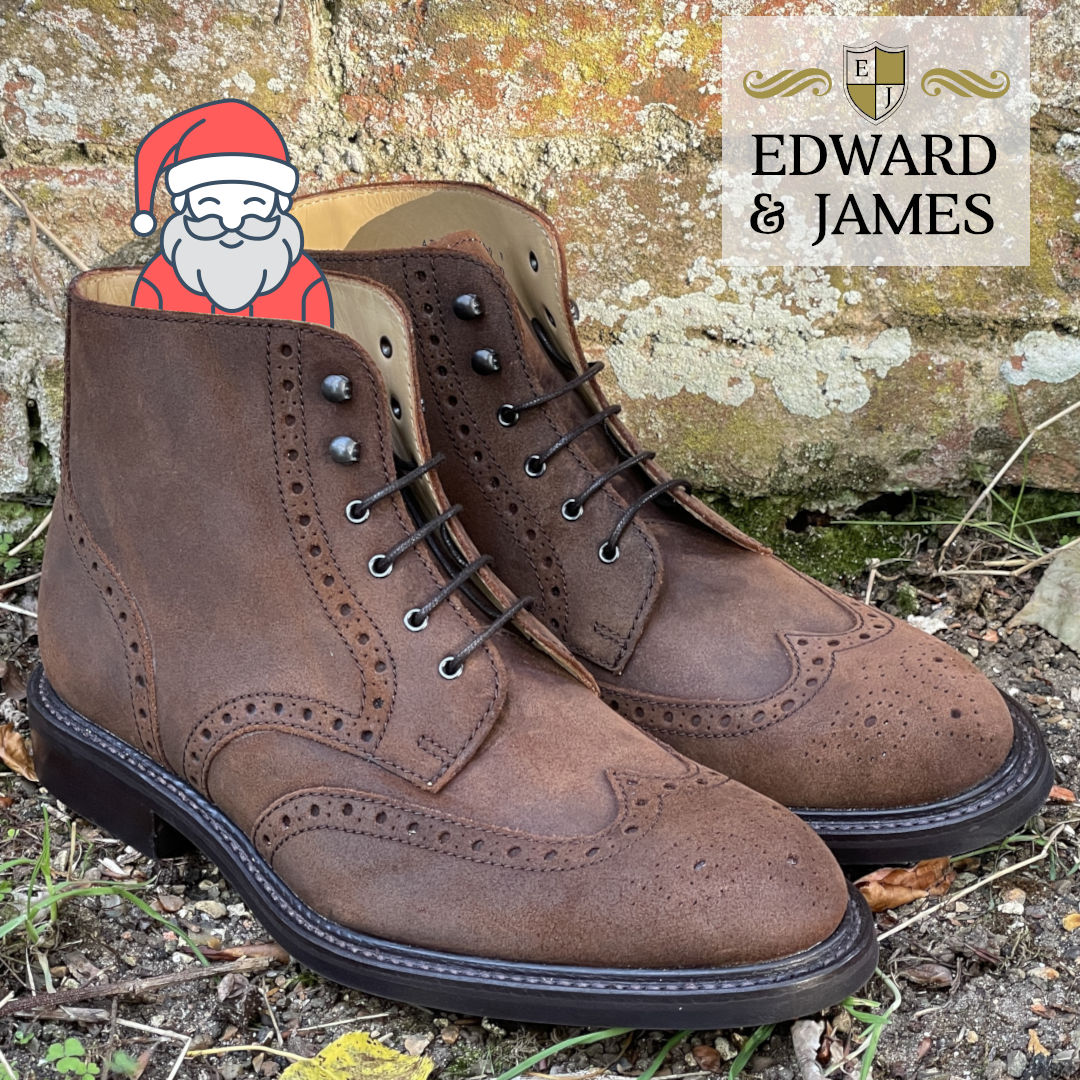 Part II of our review of Edward & James footwear this winter.
This second part of our coverage of Edward & James features two new boots made in England
Sherwood Grain
Our Sherwood boot's dark brown grain version features a storm welt and a Dainite studded rubber sole. The speed hooks ensure quick fastening and easy removal and the grain finish gives this version an even more authentic country aesthetic. The boots work well with casual or formal attire. This dark brown suits navy particularly well, but of course will work well with black or brown trousers and blue or black jeans.
Waxed Suede Sean
Sean was born in Northamptonshire as was his sibling, the Sherwood - Earls Barton - at the Barker factory. A derivative of the Barker Butcher style, the Sean sports a waxed suede finish. Perfect to wear with jeans in town or country.
Restocks
We have received more of the Loman and Wyer ready for this winter. The Loman offers a sophisticated take on the waxed suede Chelsea boot - its elastic gusset featuring an overlapping front seam.
The Wyer is a popular toe cap boot. The hand-painted Braga finish steals the attention of those who buy it, and those who see them wearing it!
Carlos Santos manufacture both the Loman and Wyer.
The Edward & James Aire is a product of the Barker factor at Earl's Barton. This taller waxed suede brogue boot is constructed on a rubber studded Dainite sole for added durability and practicality.
Edward & James
Our brand is based on over forty years of history in the shoe trade. We are confident regarding the products we are offering and are only too pleased to provide you with assistance if you need any advice. Please email us or catch us on live chat, and we will be happy to offer our service in whatever way we can.
---
If you enjoyed this article - please share with your friends...