---
Second England Lockdown
6th November 2020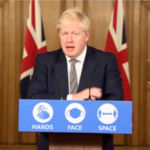 The Pediwear website is fully operational! Despite the COVID lockdown in England Pediwear.co.uk is fully operational.
As many of you will know, England has entered another period of lockdown to help combat the rate of COVID infections. Our thoughts are with those affected by this terrible disease. Our retail shop will be closed until the lockdown is lifted (expected to be 2nd December). We will post updates on both our websites and social media related to the re-opening of the shop.
However, as with the last lockdown we will be operating as normal as far as our websites are concerned - both here (www.pediwear.co.uk) and our sister site www.shoesinternational.co.uk.
We are still receiving deliveries of new stock - of which news will follow shortly.
---
If you enjoyed this article - please share with your friends...