---
Grenson Dog Collars?
9th March 2019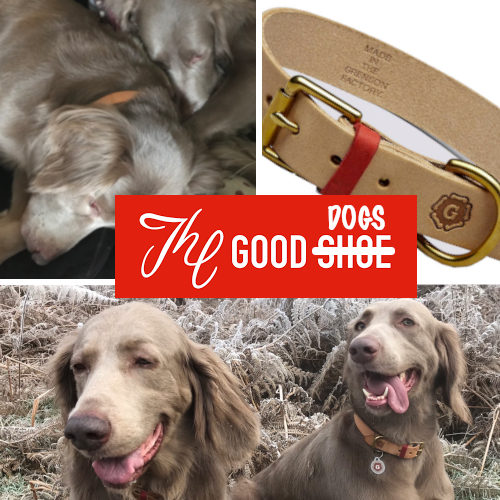 Dog lovers will find it hard to resist these English made collars from the Grenson factory in Rushden.
Imagine our surprise when viewing the Grenson 2019 product range - what should be amongst the accessories but a wonderful English made light tan dog collar - with trademark Grenson red flourishes and brass fittings. It wasn't quite what we were expecting for Spring Summer 2019 - but we immediately bought two and sent them out on live trials.
We can happily report that the collars have been very well received by our gorgeous models. The owners also seem more than satisfied with the robust brass fittings - with a little occasional care we expect that the hard wearing leather will endure well - despite a tendency to pull and jump in lakes on the part of the dogs featured in our trials.
---
If you enjoyed this article - please share with your friends...