---
Grenson London Collection
20th March 2019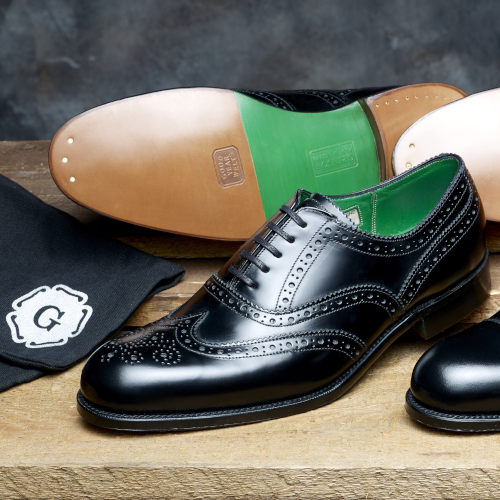 New this season - a collection of English made formal shoes with hidden colour twists.
Grenson created this collection in their own factory - it is designed with London's Square Mile - the financial heart of the capital - in mind.
What is London's Square Mile and why is it named so?
While the whole of London covers around 700 square miles, the City of London, the financial district previously occupied by the original old walled city built by the Romans, gets its nickname from the simple fact that it is just over one square mile in area. The Roman city was surrounded by an eighteen foot high wall and a moat and was the beginning of the vast metropolis that we know today as London.
The Square Mile is still the world's trading capital with over 500 financial institutions - outdoing both Tokyo and New York. The City has its own police force and annually elected Lord Mayor, who along with the City of London Corporation, administrates everything within the Square Mile and is totally independent of any other national or London authority.
The styles feature bookbinder high shine leather with channelled soles and hand painted linings and soles. The hand-painted colour gives the shoes a little of Grenson's stylish flare whilst remaining strictly formal. In keeping with the formal theme, we have selected 3 Oxford styles - a toe cap Oxford, a semi brogue and a full brogue.
Whether you are likely to venture into London's Square Mile or not, these shoes represent excellent English shoemaking suitable for formal occasions and office wear.
Please email Nathan with any questions you may have.
---
If you enjoyed this article - please share with your friends...