---
How to look like James Bond ...
7th December 2015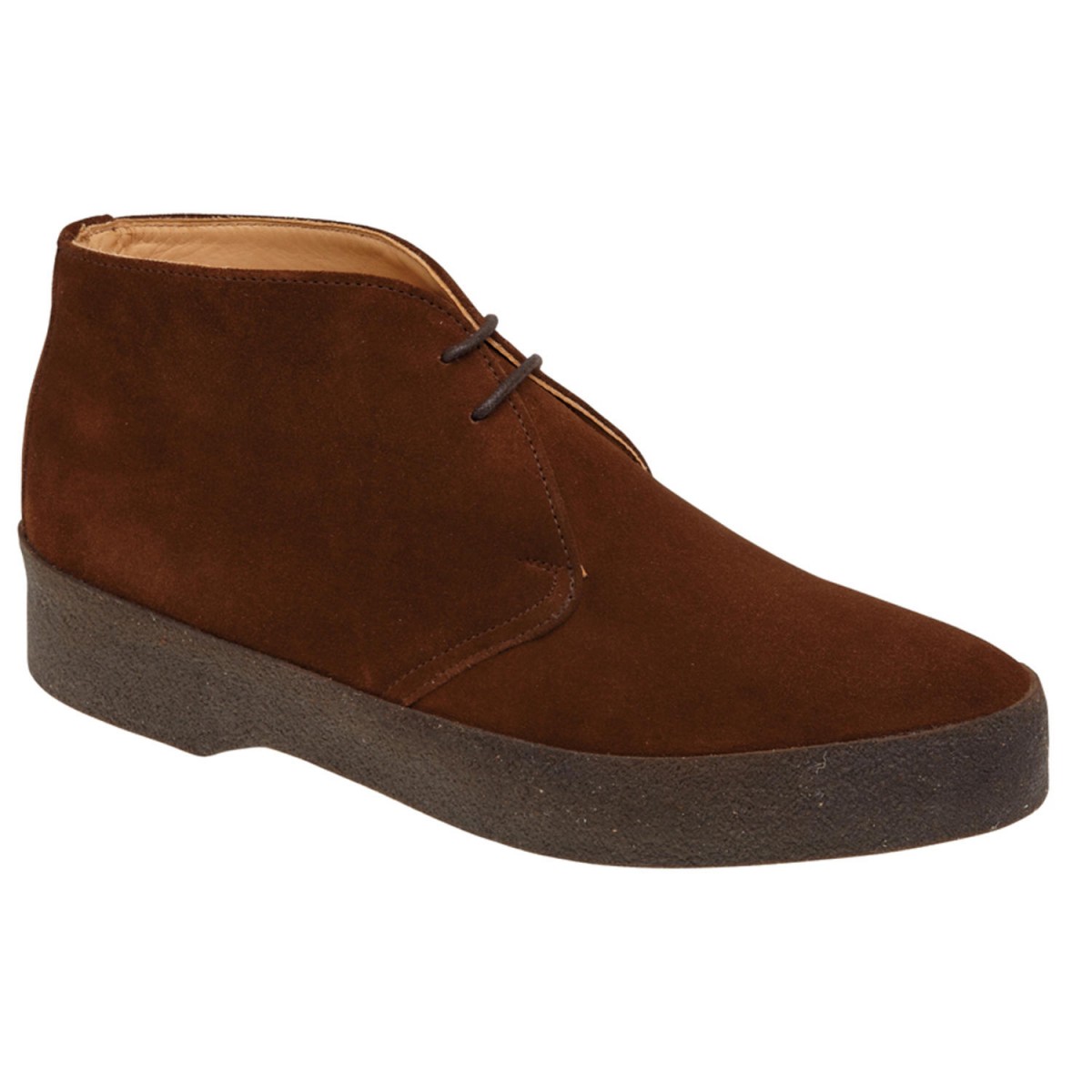 What footwear does James Bond choose? We take a look at the latest additions to his wardrobe.
I wonder what percentage of men secretly see themselves as James Bond, suave, sophisticated and a "babe magnet". We cannot guarantee to help you achieve this status of course; however we are able to offer you some of the same stylish footwear as 007 wears in Spectre. In one of the pivotal scenes in the film James Bond is seen wearing the Sanders Hi-Top chukka boot, a classic boot much loved by Steve McQueen in the 1960's and still a distinctive and fashionable style. At under £200 surely a fine way to emulate the great secret agent without distressing your bank manager! The Hi-Top is made on the Joel last which fits rather on the snug side, and very often taking a half size larger than normal may be safer for this style. Sanders tell us that 007's colour choice is the Snuff Suede.
For more formal wear the Crockett & Jones Norwich is a beautiful toe cap Derby shoe, and the Northcote boot is its close relation. Both made on the 348 last with Dainite studded rubber soles, they are sleek and sophisticated and ideal for winter weather. For anyone contemplating applying for a job with MI6, it can't hurt to look the part at the interview!
---
If you enjoyed this article - please share with your friends...