---
The Loafer Shoe at Pediwear
17th March 2021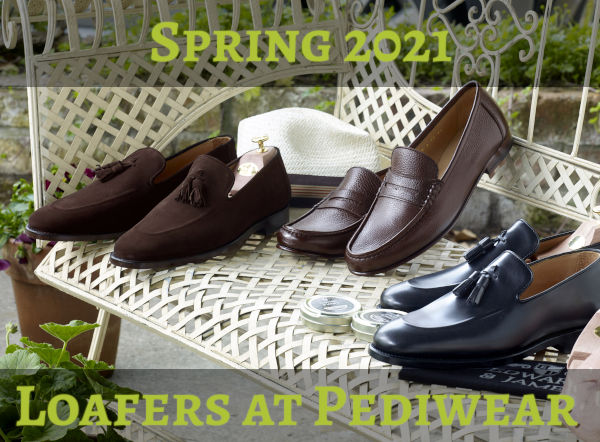 If you are looking for loafers this summer, look no further than Pediwear! Nathan describes the origins of this classic style.
As summer approaches, when all we'd like to do is throw on a pair of shorts on and bask in the heat, dressing for formal occasions can be a real challenge.
Although Pediwear cannot help with your clothes, we can certainly help you with your footwear choice!
The loafer is the perfect formal summer shoe. Originally developed over 150 years ago for the royal family and landed gentry, these slip-on shoes are cast in leather, occasionally decorated and a key part of the mid-century "Ivy Look". And you should own at least one pair.
The first ever slip-on loafer is said to have been derived by Raymond Lewis Wildsmith from the bespoke house shoes made for King George VI. Originally known as the Model 582 and later, the Model 98, it was meant to be worn by the king inside the house with his shooting hose.
---
Types of Loafers
There are various types/styles of Loafers, here are the main ones:
Penny Loafer - Whilst the Wildsmith Loafer produced for King George might have been the first, it was in the 1930s that an American trained Norwegian,Nils Gregoriusson Tveranger popularised the shoe now known as the Penny Loafer. Using inspiration drawn from both Norwegian fishermen and Native American made moccasins he exported his shoes to both Europe and the US.

In the 1930s US, the pay phone in the phone booth cost two cents. The new loafer design allowed just enough space for a penny in each shoe, equalling the cost of an emergency phone call. Thus, the Penny and the Loafer were united.
Horsebit - another one of those timeless pairs of shoes that embodies the preppy style of dress. One of the first styles of shoe to bridge the gap between dress and casual, some would say that you never wear these loafers with socks.
Tassle - a very European look and makes an excellent partner to more relaxed tailoring or smart-casual attire, like chinos and a sports jacket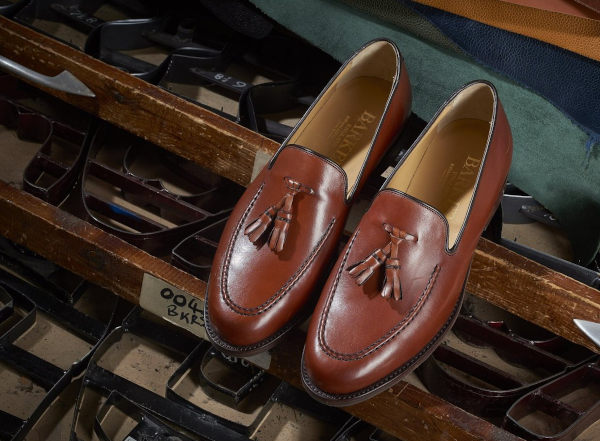 Kiltie - The kiltie, or 'kilty' as it's sometimes called, is a type of slip-on shoe that has a decorative yet practical fringed leather panel that covers the instep. The extended tongue feature is meant to protect the instep.
Monk Loafer Hybrid - In the last year or two you might have noticed a different loafer style - as illustrated with our Edward and James Peniche below. This slip on welted shoe features an adjustable strap instead of the fixed saddle seen on Penny Loafers. As well as proving a stylish addition to the loafer range, the adjustable strap offers the possibility of maintaining a better fitting.
---
At Pediwear, we have a huge offering of Loafers
A Loafer tends to be a staple offering in any Shoe range. We have a number of Loafers available across various brands at different price points. Here are some of our most popular:
To view all our Loafer offerings, simply head to our home page and use the 'Search for your next shoe' function, selecting Loafer in the 'Style' field.
---
Edward & James Loafers
If you're looking to find the perfect pair, allow us to walk you through a few from our very own Edward & James range:-
Peniche: somewhat of a hybrid shoe, combining the popular Monk and Loafer styles to achieve a unique design. With its hand-painted finish, you are sure to turn heads in this shoe
Faro: a Tassel Loafer and is constructed using the traditional Goodyear Welted method. Featuring a stacked heel, leather soles and a unique 'Apron Impression' style - available in both black calf and dark brown suede
Evora: a classic moccasin penny loafer, constructed using a soft and sumptuous grained calf leather. The leather is so soft and luxurious we feel sure these shoes will become a cherished part of your shoe collection
Dover: Made in Cheaney's Northamptonshire factory the Dover is a luxurious example of the iconic penny loafer. We only have a couple of pairs left so be quick if you like them!
Worthington: Classic black box calf penny loafer by Spanish makers Berwick 1707 with Goodyear welted single leather sole. A restock of this style is due in the coming weeks but we still have a few pairs left!
---
Regarding Fitting - this may vary depending on the fitting type and Last, however always ensure an initial snug fit to ensure you do not experience heel slip as the leather relaxes over time. They do not have the benefit of laces!
If you have any Loafer related questions or indeed, any questions whatsoever regarding the footwear we offer then please get in touch. We'd love to here from you and would happy to be of service.
That's All Folks!!
---
If you enjoyed this article - please share with your friends...