---
Our Best Business Shoe Styles
11th May 2016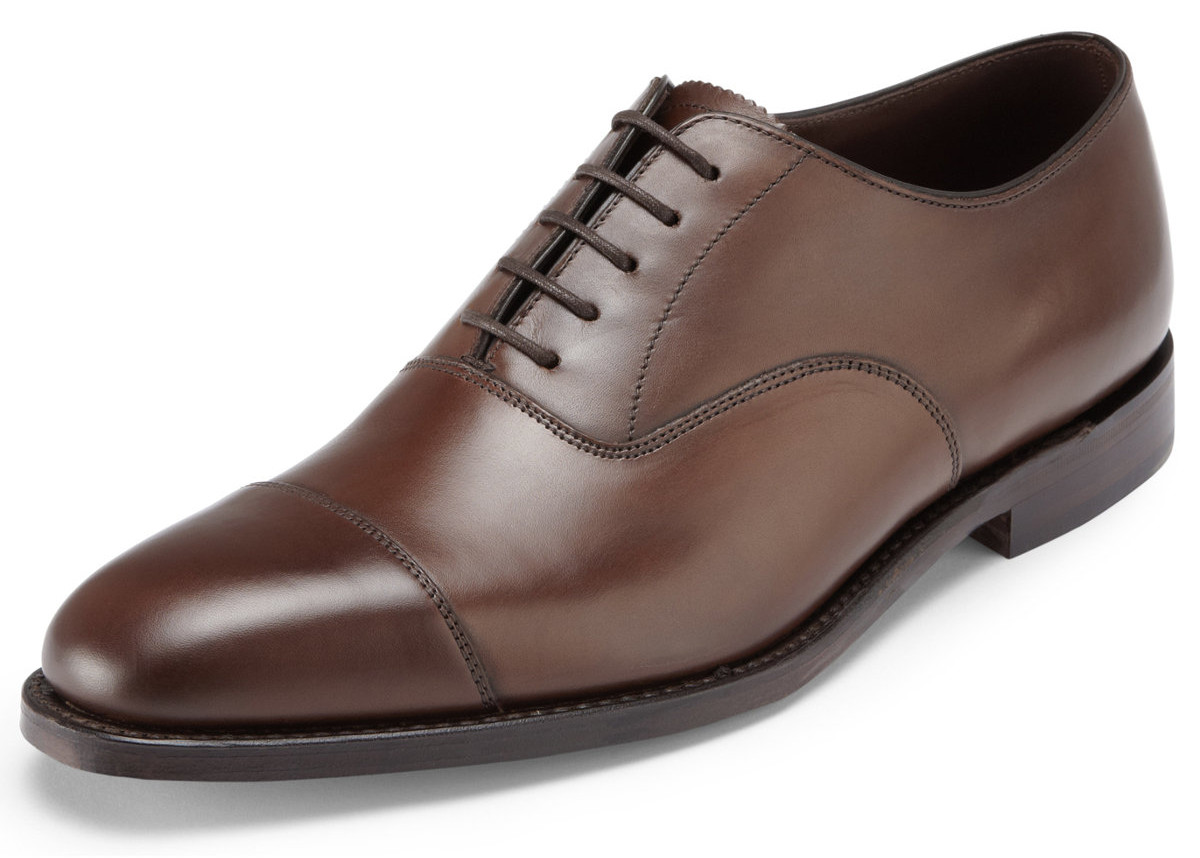 It's a fact of life that shoes tell others a lot about you.
When in business, whether you're at a job interview, business meeting, or even just day-to-day, it's crucial that you wear a good pair of shoes which tells others that you're reliable, focussed and authoritative.
At one time, it was considered that black was the most formal and businesslike colour. Whilst it remains the most formal the old adage 'no brown in town' has long been discarded. Dark browns, burgundies and even tan shoes are finding their way into the boardroom.
Oxford shoes remain the most formal of the basic shoe styles, although many barristers wear monk shoes and derby shoes are seen more often in formal settings.
Here are some of our customers' favourites:
---
Loake Aldwych
This is one of Loake's staples and has been for some considerable time. It's easy to see why – the lines are simple and elegant, the Oxford style is compact and smooth, and the craftsmanship can easily be seen. Available in a variety of colours, it is an option for those who want to stray from the constraints of the traditional black work Oxford.
---
Barker Grant
The Barker Grant offers the adventurous an opportunity for a little flare. The two tone brown or cedar varieties will work well with complementary colours. The contrasting Rum/Mustard and Black/Blue might a little too edgy for some work places, but judging by how popular they are we think some of you must be wearing them for work!
---
Pediwear Professional Collection
As the name implies, our own Professional collection is all about shoes which are suitable for business. We offer a variety of black and brown Oxfords sporting dainite or leather soles in G or F fittings, the Professional range are all made in England. There is also a mid brown boot which is smart enough to be work at work but would also look good in more casual chinos or even jeans.
---
Carmina Nicolas
An instant hit with our customers this double monk shoe in dark brown calf is made in an elegant modern last. Dark brown compliments a navy suit so well it is almost impossible not to have this combination in your wardrobe. If you haven't, this is a good place to start.
---
Sanders Formal and Uniform Collection
It would be remiss of us to conclude this blog without mention of the Sanders Formal and Uniform collection. Sanders used to be suppliers to the British Army, and they still supply other armies. You will notice a military and formal slant to this range, but you cannot miss the excellent value and quality to be had within this range of English made-shoes and boots.
---
If you enjoyed this article - please share with your friends...