---
The Great English Shoe
15th January 2016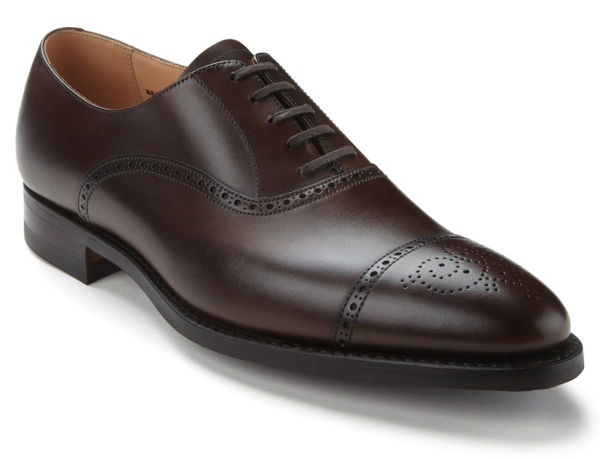 In an age where UK manufacturing has given way to a service-based economy, the English Shoe is a rare example of a (physical) British-made product which is still very much in demand overseas.
Here at Pediwear we find that our quality men's shoes are in demand consistently from all parts of the globe, but especially from Europe, Russia, North America, Australia, and East-(including Southeast)-Asia.
But what is it about the English gentleman's shoe that is so popular with men from so many diverse cultures across the globe. Perhaps the "ex-colonials": the Americans, Canadians, Australians and New Zealanders have simply inherited a love for English-style shoes. But even if this were true, what about people from Russia, China, Japan, South Korea? And what about the large volume of customers we have from the USA and Australia who have non-English family names and so are probably not of British descent?
We at Pediwear have pondered this, and we believe that the success of the English shoe (and indeed other fine English apparel such as the bespoke suit from the Savile Row) is based solidly on reputation. English apparel has been seen by people around the world since the early 19th century, on the person of British administrators and merchants. Due to this, English apparel gained a reputation of quality and gentility which it retains globally to this day.
And the reputation is well-deserved: English footwear is of a genuinely high-quality. The Goodyear-welted construction, invented in 1869 by American Charles Goodyear Junior, but perfected in shoemaking in the English shoemaking capital of Northampton in the years following, involves around 75 components and about 200 separate operations. It usually takes about 8 weeks to complete. This technique allows Goodyear-welted footwear to be repeatedly resoled, thus providing it with a substantially longer lifespan.
English shoemakers have centuries of experience – the English shoemaking heartland of Northamptonshire was already a centre of leather tanning in the Middle Ages, due to a plentiful supply of oak-forest for the tanning process and a good location relatively close to London and several Europe-facing ports. The area has had a shoemaking industry since shortly after the Middle Ages, when shoemakers moved into the area to take advantage of the existing tanning activities. By the end of the 19th Century there were 2000 individual bootmakers working in the area, as well as several established companies who remain strong in the industry to this day, such as Grenson, Barker and Loake.
---
If you enjoyed this article - please share with your friends...