---
Trickers Kudu Styles
12th September 2017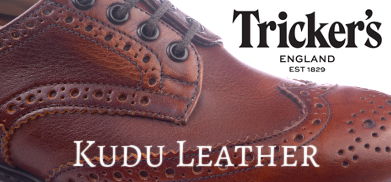 All you need to know about Kudu leather and Tricker's African Explorer range.
We have three exciting additions to our Trickers range this season, and whilst they may be names and styles with which Tricker's fans will be familiar, the difference is in the leather. Grasmere, Stow and Bourton are all available in Kudu leather - part of the Trickers African Explorer collection which is inspired by the achievements of Victorian explorers. We have the Polo and Caramel colours:
Kudu leather has been in use in footwear in Africa for over two thousand years. The leather being favoured because of its hard wearing nature.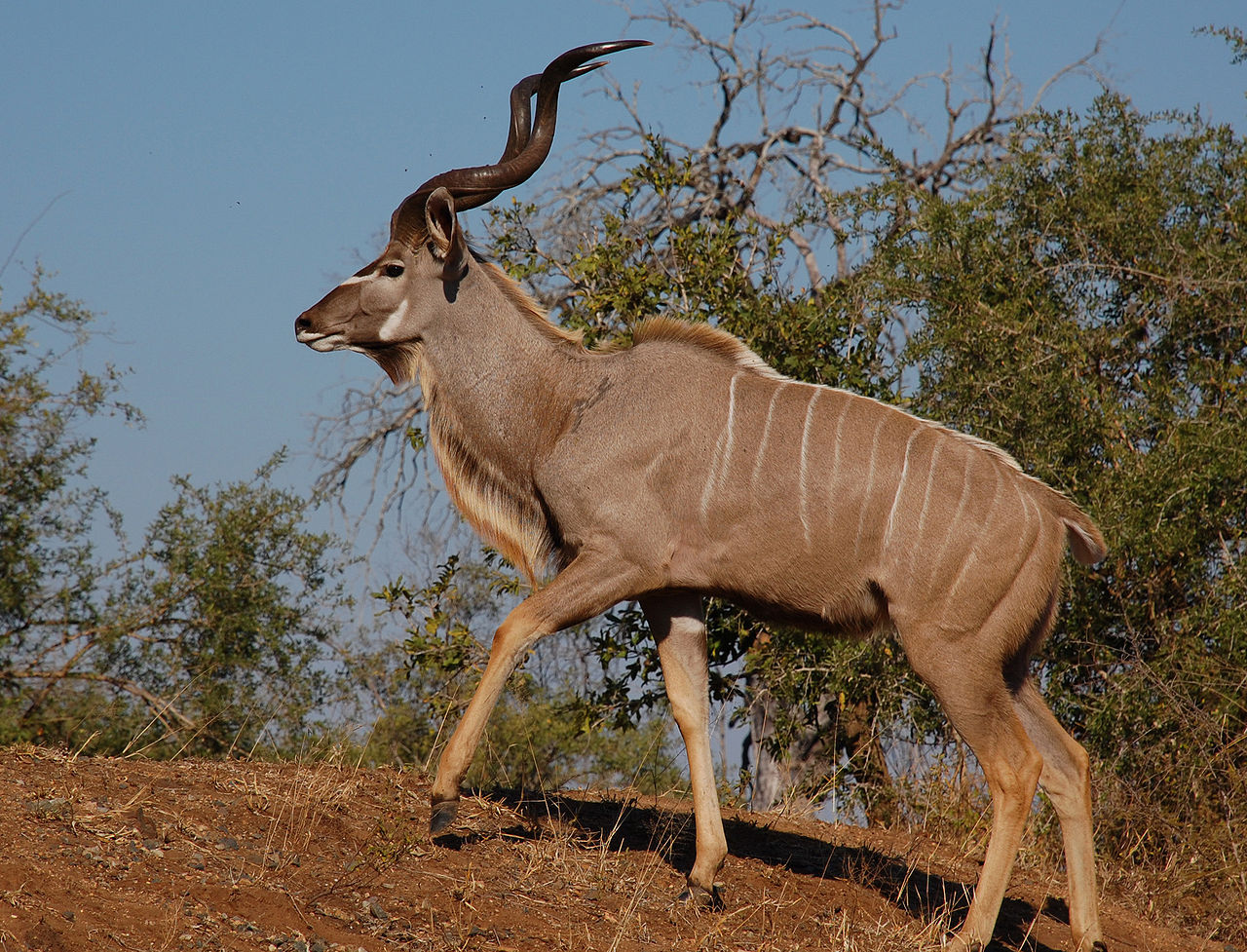 Image Credits: L0k1m0nk33, CC BY-SA 3.0
The Kudu is an elegant large species of antelope from South Africa, well known for its striking large spiral horns.
The leather is soft and often used in upholstery as well as footwear. It is very strong and durable. Because of the nature of the life of the antelopes, the leather does feature more natural marks than the calf leather we are more used to. They graze amongst thorn trees in the South African bush. However, these should not be considered flaws but rather they are a feature.
Most recommendations on caring for Kudu leather suggest that very little intervention is required. The leather is not intended for dress wear and many customers find that simply wiping the leather clean with a damp cloth is all that is required. The boots tend to develop even more character with time if treated in this way. Waxes are almost universally advised against. However, it is possible to use oil based nourishing products such as Saphir Nappa Leather Renovateur if the leather becomes too dry or if conditioning is required.
And finally, should you ever have the opportunity to try it, David (our Tricker's brand manager) recommends Kudu soup. David's family used to live in South Africa and this was one of his favourite dishes.
---
If you enjoyed this article - please share with your friends...